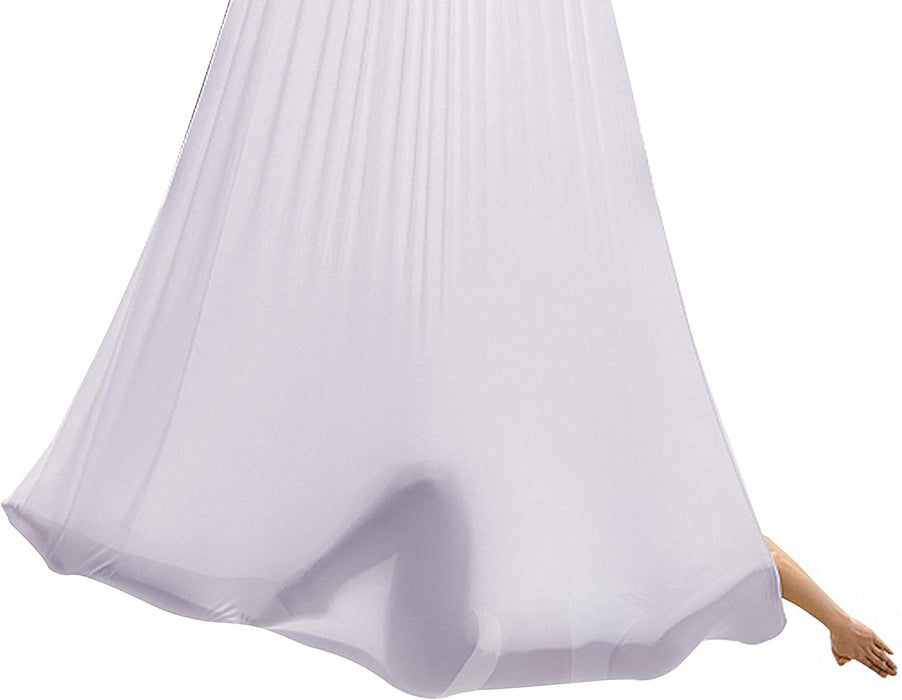 JJMG New Aerial Yoga Hammock for Beginner and Advanced Yogis Men and Women
STRONG AND DURABLE - Made Of Breathable Parachute Nylon Fabric Creates Comfort Touch Feeling. Double Premium Material Layer Strong Enough With 1000 Kilograms Load Capacity.
SOFT SILKY MATERIAL - High-Quality Tricot That's Slightly Elastic Along with The Height, Moderately Stretchy Along The Width. Soft-To-Touch, Vibrant Silk Will Bring Beauty To Your Practice, While Ease Your Transition From Pose To Pose.
EASY TO USE - It Comes Pre-Knotted In Our Recommended Style So You Can Get Started Immediately. Can Be Easily Setup At Home Or Hung Outdoor By Beam. Simply Wrap The Daisy Chains Around An Exposed Beam/Open Tree Branch To Create A Hanging Point Outdoor For Your Hammock. Control The Length Of The Hammock Seat In A Heartbeat By Moving Your Hammock To Different Loops On The Daisy Chain.
FULL BODY WORKOUT - Great For Practicing Backbends, Splits, Inversions, Stretching, And More Postures. Ideal For Developing Core Strength, Instant Pain Relief In Minutes, Improving Core And Upper Body Functions And Full-Body Strength.
SPACE SAVER - No More Clutter With This All In One Space-Saving Gym Equipment, Allows More Mobility Than An Inversion Table And The Benefits Of A Workout Machines.