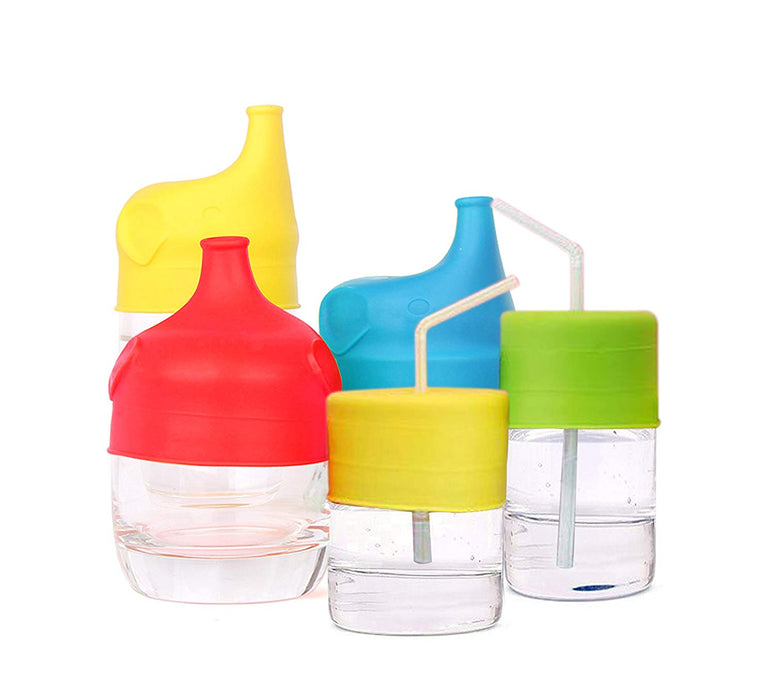 JJMG New Silicone Elephant Sprout Cup Lids with Spill Proof Design and Boon Snug Straw with Splash Resistant Covers for Babies and Toddlers
MATERIALS - Made From 100% BPA-Free Food Grade Silicone, Safe For Your Babies, Toddlers
PERFECTLY FITS - One Size Fits Most Of The Lids. Lids Stretch Easily Over Any Cup Or Glass. Suitable For 55-90 mm. Or 2.16 - 3.54 inches Cups
KEEP DRINKS CLEAN - Don't Let Bugs, Dust, Dirt Or Germs Get Into Your Toddler's Drink. It Keeps Your Drink Fresh And It Helps Prevent Spilling Drinks When Travelling In The Car Or If You Have A Shaky Hands.
REUSABLE AND HYGIENIC - Dishwasher And Microwave Safe. No Nooks And Crannies That Could Serve As Breeding Places For Germs Or Bacteria.
WORKS GREAT AS TRANSITION CUP - Lids Are Made From Soft Silicone So They Are Gentle On Teeth And A Great Way To Transition Your Baby Over To Regular Sippy Cups.