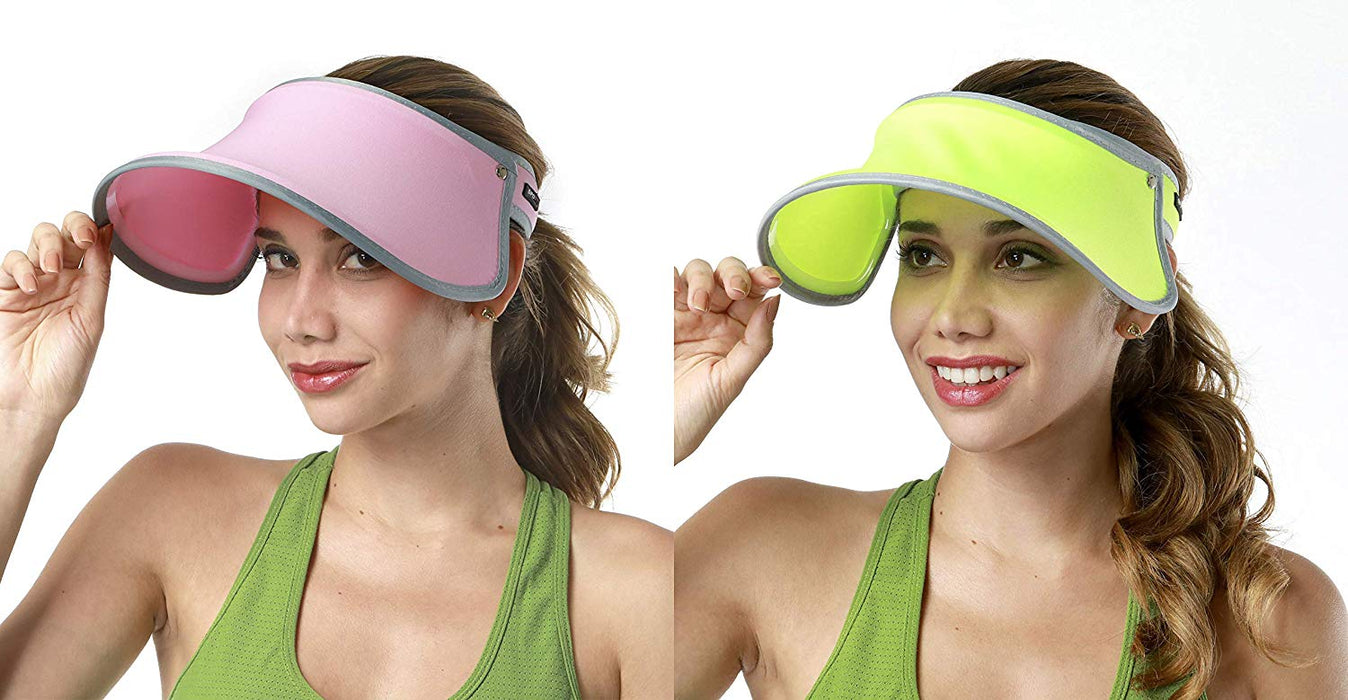 JJMG Women Sports Sun Visor
MATERIAL – Made From High-Quality Milk Fiber, Sweat Absorbent, Quick Drying.
FOR OUTDOORS AND SPORTS ACTIVITIES – It Provides Comfortable UV Sun Protection Without Interfering With Your View And Performance.
WIDE BRIM – It Helps Protect Faces From The Sun Harmful Rays. It Is a Perfect Summer Accessory. It Can Flip Different Angles To Fit Your Need.
ADJUSTABLE BUCKLE & BREATHABLE – Comfortably Fits For All Head Sizes. 360 Degrees Brim Rotation.
EASY TO CARRY ALONG – It Is Light Weight That You Barely Notice You Have A Visor On. Great For Travelling, At The Beach, Gardening, Swimming, Playing Golf Or Walking In A Sunny Day To Protect Your Face And Neck From Harmful Sun UV Rays.
Visors are the perfect accessory for a sports team or any outdoor activities. Wearing visors keep the sun out of your eyes but keeps you cool. It protects your whole face from sunburn, freckles, and other harmful effects from exposure to sunlight. It blocks off around 98% of the ultraviolet rays from the sun. Its wide large brim can make you completely covered from the intense sun. It stays on your head even with fast-moving activity. You can take it with you everywhere you go because it is feather-light and it is great for traveling, camping, climbing, bicycling, fishing, hunting, beach and so on. It is the perfect versatile accessory that complements your summer outfit. It's available in 4 colors; light pink, sky blue, light purple, and dark blue. This is also a perfect gift idea to your friends, mom, sister, wife, daughter, aunt, or someone who loves to collect hats and visors.