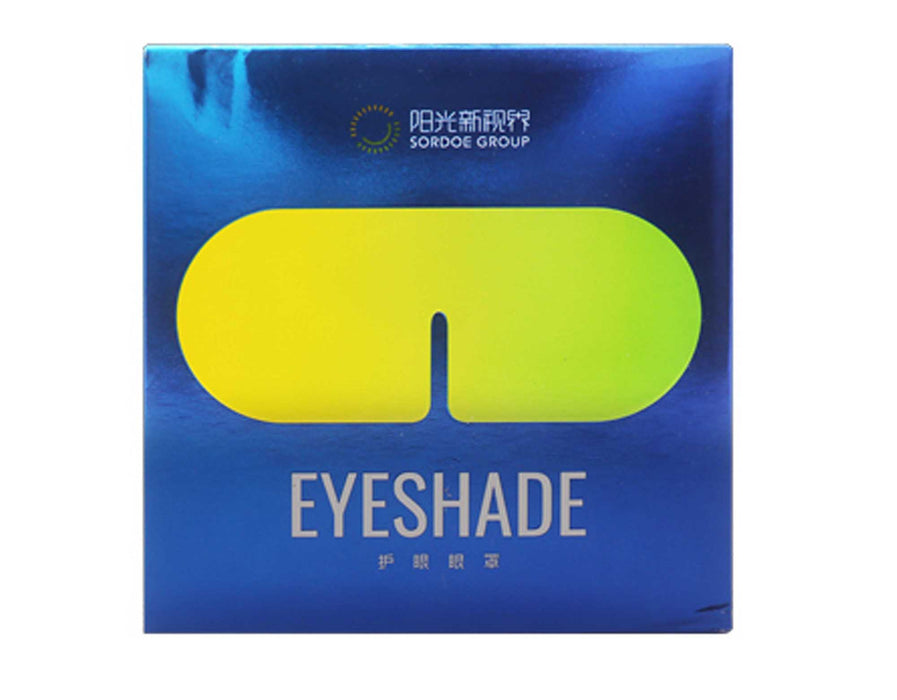 YOCSI SORDOE Eyeshade Herbal Sleep Eye Mask
HERBAL EYE PROTECTOR - It reduces eye strain and sleeping issues that result from prolonged use of digital devices such as cellphones, staring at a computer screen, straining to see in dim light, taking long drives without breaks or reading/writing for a long period of time.

NATURAL REMEDY - It is formulated with Chinese herbal medicines to keep your eyes healthy and bright.

NATURAL INGREDIENTS - The four main components of the products are argy wormwood leaf, buddleia, cassia and borneol.

LIGHTWEIGHT & COMFORTABLE - It keeps your eyes shielded from annoying light without compressing your nose bridge, eyelids, and temples while you sleep.

CONVENIENT TO USE - Pocket size eyemask that you can easily carry and wear. Ideal for kids and adults age 3 to 99 years old. IT professionals, corporate workers, students and many more
Too much screen time makes our eyes susceptible to eye diseases. Protecting our eyes and children is essential, especially nowadays we always use digital devices such as cellphones and computers. Regular exposure to UV rays can cause eye strain, dry eyes, eye fatigue, blurred vision, and headaches.
WHAT IS YOCSI SORDOE EYESHADE EYE PROTECTOR?
Eye Shade is the 7th generation eye protector product that helps alleviates eye problems like irritation and tiredness. It is a natural remedy for eye problems. It is formulated with various Chinese herbal medicines and has undergone 7 generations of improvement without any addition to help keep your eyes healthy and bright.
HOW DOES IT HELP?
It improves multiple eye problems by activating blood circulation, promoting local blood circulation, supplementing local tissue nutrition, diminishing inflammation, subsiding swelling, and activating veins to alleviate eyes' issues.
It aids to dry eyes/eye strain, eye floaters, cataracts, myopia, watery eyes, glaucoma, red eyes.
WHO CAN USE THEM?
● Best for all age group 3years old to 99 years old.
● Frequent to heavy users of mobile phones and computers. (IT Industry Professionals, Corporate Professionals, Students, and many more.)
● Frequent road drivers.
● Experience dry eye strain such as dry eyes, eye fatigue, blurred vision.
PACKAGE INFORMATION:
1 box of Yocsi/Sordoe Eyeshade consists of:
● Outer cover
● 4 medicine sachets
● 1 self-healing bag
● 1 user guide